Commercial & Residential Custom Woodworks
Whether you're wanting residential furniture or commercial furniture, you're in the right place. We can make any type of custom-made furniture. Each piece of furniture or furniture set we create in our workshop is handcrafted to your exact specifications. Costs depend on the type of wood used, the complexity of the design, and the size.
Work With The Most Talented & Passionate Woodworkers
When working with a custom woodworking service, it's important to clearly communicate your needs and preferences. Custom woodworking allows you to have one-of-a-kind pieces that are tailored specifically to your taste and requirements. Consider providing detailed information about the type of wood you want, the dimensions and design of the piece, the special features or functions you need, and the desired aesthetic. Our Open Grain Woodwork experienced professionals will assist you every step of the way.
At Open Grain, we boast a team of talented woodworkers and craftsmen who specialize in custom wood manufacturing, architectural millwork, and commercial projects. Our motley crew is composed of individuals with diverse talents and tastes, each bringing their unique style to the table. Our eagerness to undertake tasks that other companies cannot is what unites us is our love for woodworking and our passion for innovation. With expertise in architectural woodworking design and millwork, we are equipped to take on projects of any scale or complexity.
Quality Commercial & Residential Woodworking
If you are looking for the best furniture makers near you, you have come to the right place. Our team has decades of combined experience. We love what we do and appreciate the opportunity to build quality wood art for our clients. 
Custom woodworking is indeed a great way to create unique and personalized wood products that meet your exact requirements. Quality craftsmen and woodworkers can transform your ideas and preferences into beautiful and functional furniture, appliances, shelves or decorative woodwork. Whether you are interested in custom furniture, fixtures, shelving or decorative wood, Open Grain Woodwork can provide custom solutions. We have the expertise and craftsmanship to transform raw materials into beautifully crafted pieces that suit your style and space.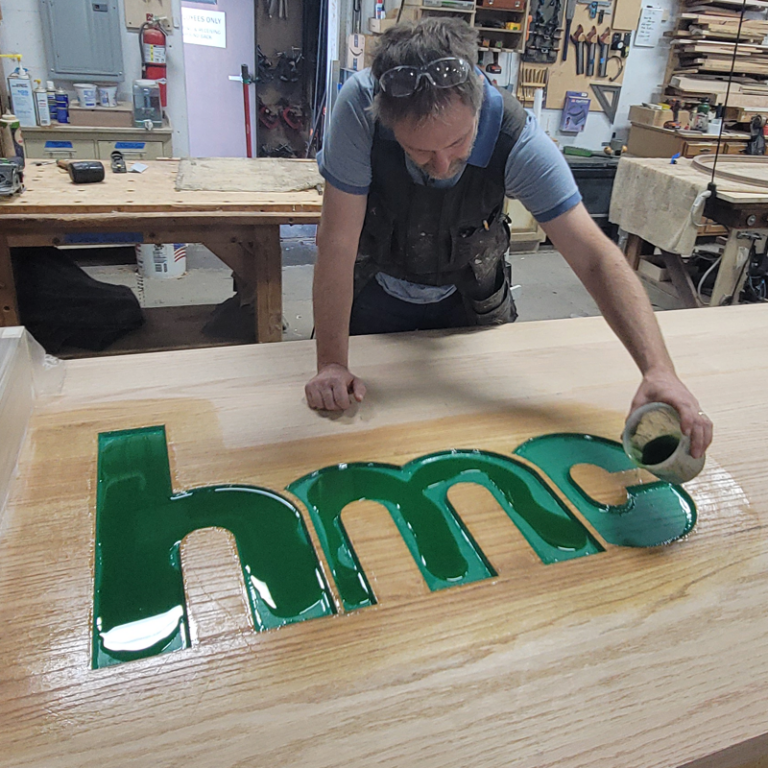 Find Open Grain on Social